Child Advocates, Inc. is a 501 (c)(3) public charity, IRS Tax ID 76-0111345. All donations are tax-deductible as allowed by law. View our IRS Form 990 (opens new window).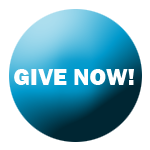 Why give to Child Advocates? 
We realize how many incredible organizations and noble causes there are out there. And we realize that you have a choice when it comes to which ones you get involved with and support. We hope you'll consider giving to Child Advocates - and hope we can give you a few reasons to do just that.
Our children. Children of all ages, races and socio-economic backgrounds. Children with irresistible grins, vivid imaginations and incredible potential. All of them sharing one unfortunate trait - each one has been a victim of life-threatening abuse or neglect.
Our volunteers. Busy would be an understatement. They make dinner, entertain clients, drive carpool, walk the dog, hit the gym, coach soccer, manage employees, take vacations and watch reality television. Just like everybody else. What sets them apart is that, despite their busy lives, they still make time to volunteer as court appointed advocates with Child Advocates, making a direct impact on the lives of abused children.
Our reputation. Since our inception in 1984, Child Advocates has emerged as a leader in the ongoing fight against child abuse. We have built a solid reputation as a diligent steward of your funds. Our cost-effective volunteer advocacy model allows us to provide necessary services to children in custody with minimal expenses.
Our need. Child Advocates is a private non-profit organization. This means that your donation is absolutely critical to the existence of our program. We receive minimal federal and local funding and we are not a United Way agency.
How will my donation make a difference? 
Donations allow for the recruitment, training and support of 700+ court appointed advocate volunteers each year. Those volunteers are assigned to the cases of children in custody of the State - serving a critical role in ensuring that no child slips through the cracks of an overburdened system. They'll see to it that each child is given the rights and opportunities he or she deserves while in care. They'll serve as a dedicated set of eyes and ears to a family court judge who will ultimately decide the permanent placement for a child. Maybe most importantly, they'll be a 'constant' in a child's life during this unstable, and often scary time.
Donations also allow us to provide special activities and programs for our children to meet their unique needs and improve their quality of life. Our Special Needs Program provides our kids with Santa's Wish List and Young Professionals for Children provide our kids with everything from diapers, toys, books and back-to-school clothes to holiday gifts, free afternoon activities and field trips.